31 Jan

Errors in Medical Billing Can Impact Overall Healthcare Costs

Problems with medical billing happen more often than you may think. Statistics say that as much as 75% or more of medical bills in the United States contain mistakes. With all those errors, it can certainly contribute to higher healthcare costs. On a recent audit done by Equifax, they noticed that hospital bills that were over $10,000 had errors of more than $1000 in medical costs- and most hospital bills seem to be over that amount.

Billing errors can certainly occur on most any medical bill, but they are most common for inpatient care and complex medical procedures. Medical coding is a complex system where errors occur on a regular basis. With this in mind, as a consumer or a HR professional, we must always check on the billing and coding.
Problems with medical billing can occur on any health plan. In order to contain this issue it's very important for us to review our medical fees and billing. More eyes on the billing forms are needed.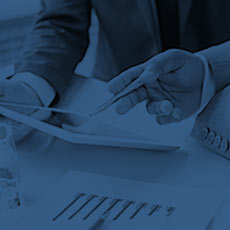 If you are in the HR department, you can likely answer certain employee questions about the medical codes and what services are being billed, however, if you need assistance, getting a good support system (from your benefits provider) that can inform you on medical coding, is a great way to have make an informed decision.
When choosing a medical benefits specialist, you should always look for a company with a good history and a good reputation. When it comes to medical billing and benefits, a good benefits specialist can avoid over-payment and help educate you and your staff on what is expected with medical insurance and benefits.
For more information, go to: synergybenefits.com